There are over hundreds different designs and prices when it comes to purse organizer inserts today. Some of these purse organizers sold at Amazon are priced as cheap as USD$3.00 however many purse lovers are switching to CloverSac today … and following are 3 reasons why.
Best Rated Purse Organizer on YouTube
If this is first time that you hear about purse organizer by CloverSac, just go to YouTube and search "Cloversac", you will find multiple positive reviews on these amazing purse organizers.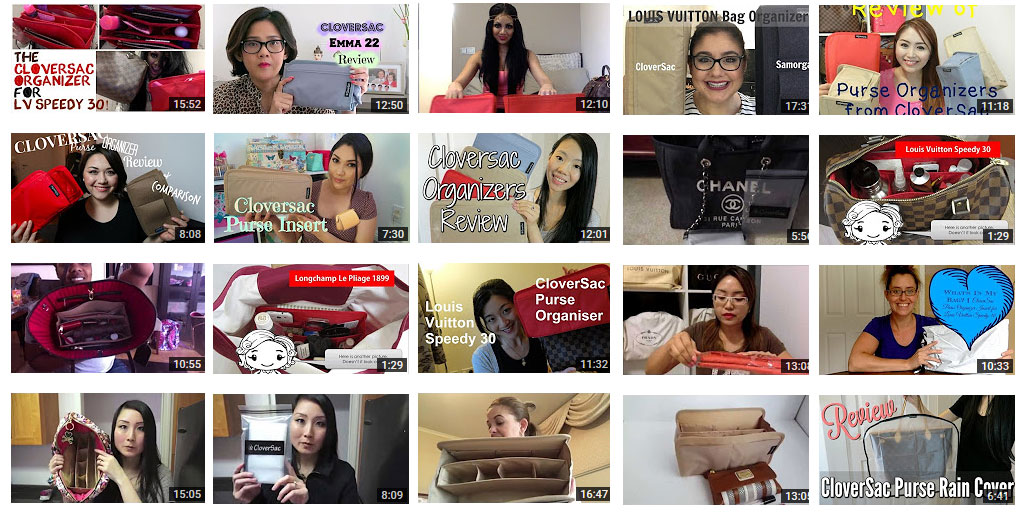 Watch how Emma 28 can be fitted and switched between 3 handbags like YSL Saint Laurent Large Shopping Tote, the Mulberry Cara Delevingne Bag and the Louis Vuitton Neverfull MM in the following video. Emma 28 is one of the most loved purse organizer by CloverSac which is fitted into many more popular handbags such as Louis Vuitton Speedy 30 and Hermes Birkin 35.
keep things organized
If below is how your Louis Vuitton Neverfull MM look right now.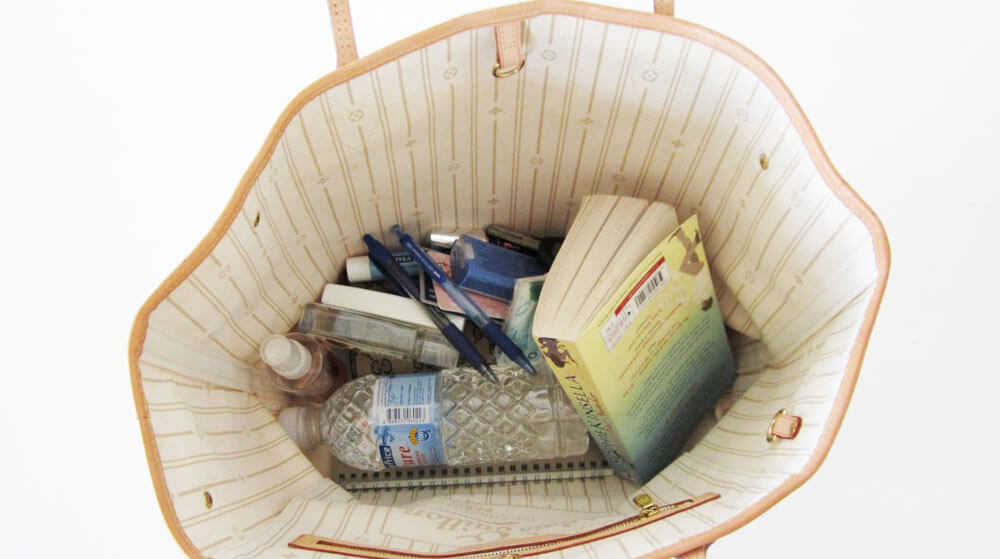 Most purse organizers do not work as it lack the structure. Following is a perfect example of a useless organizer that you can buy at Amazon for less than USD$10.00. This explained why most people say that purse organizers are useless.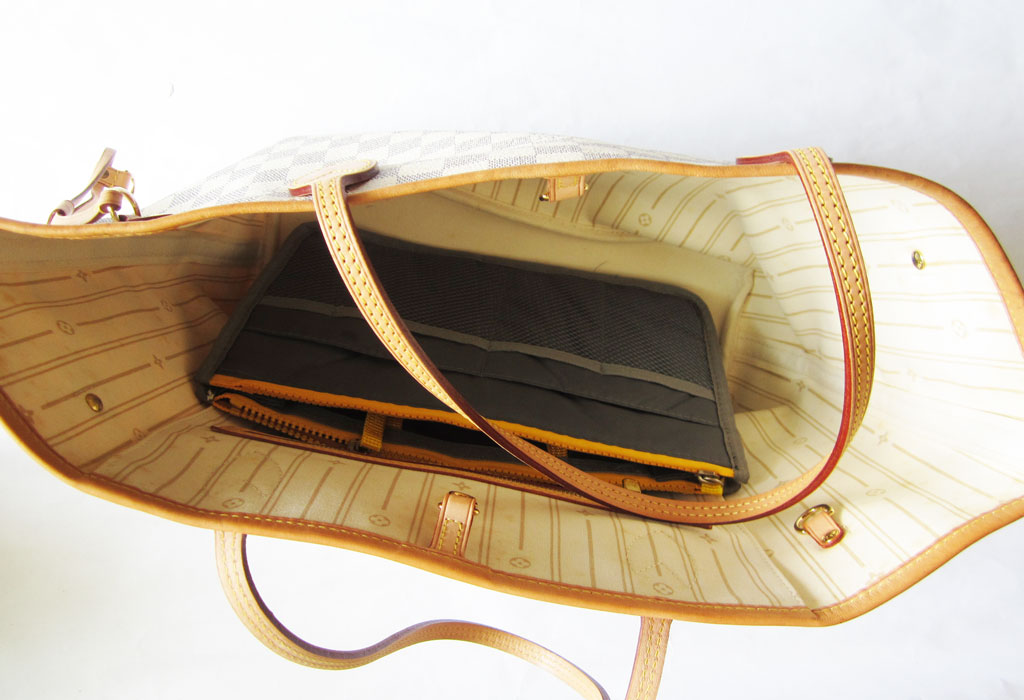 Not until you use purse organizer inserts by CloverSac. Its structured design helps to keep your bag in shape and your things organize at the same time.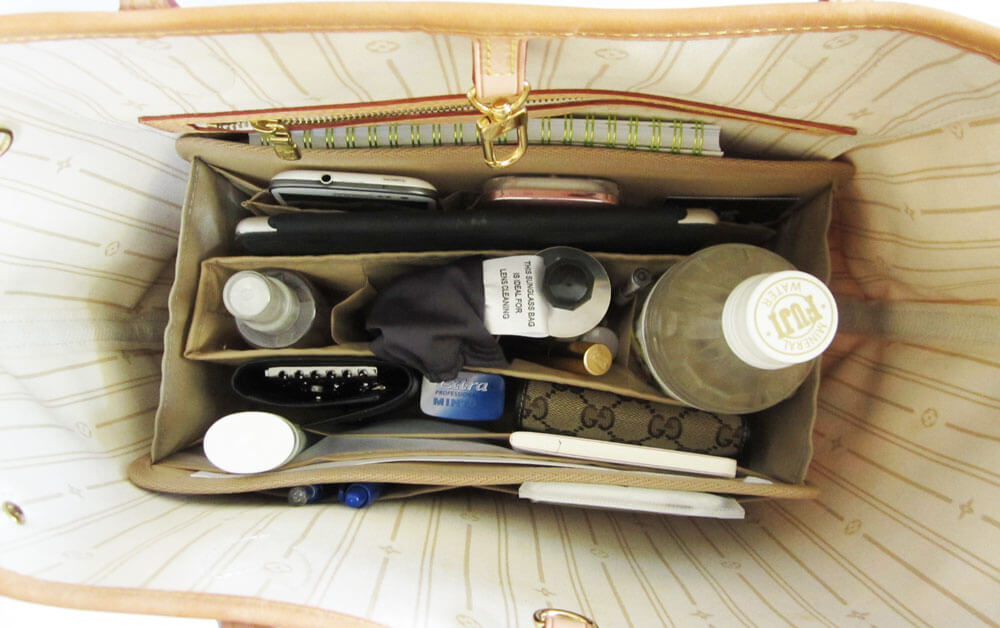 How it transform inside a Longchamp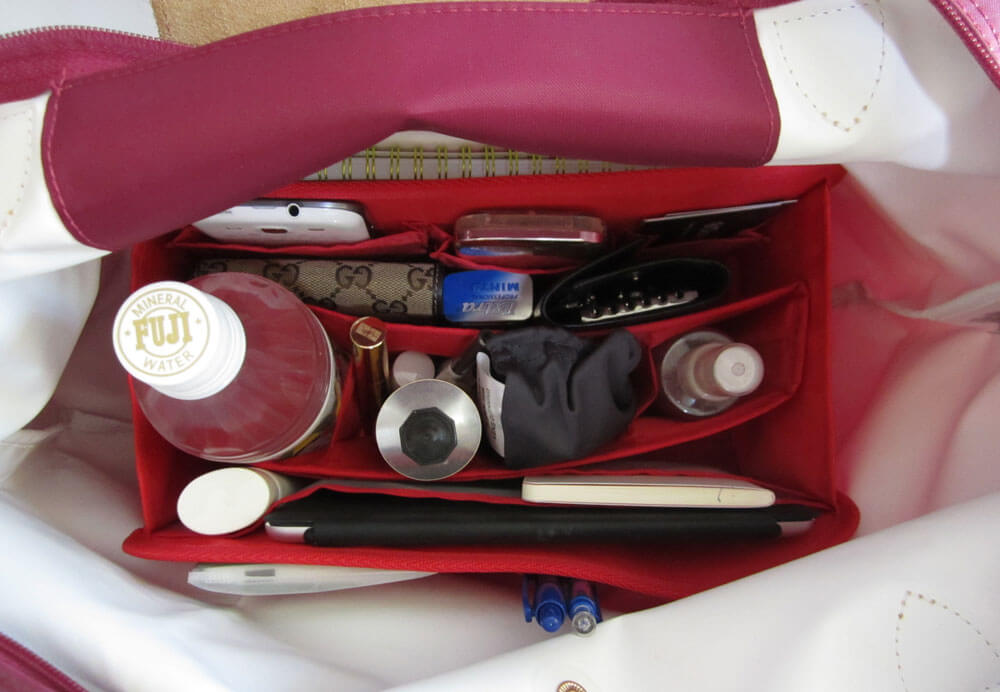 Front View of Emma 28 Beige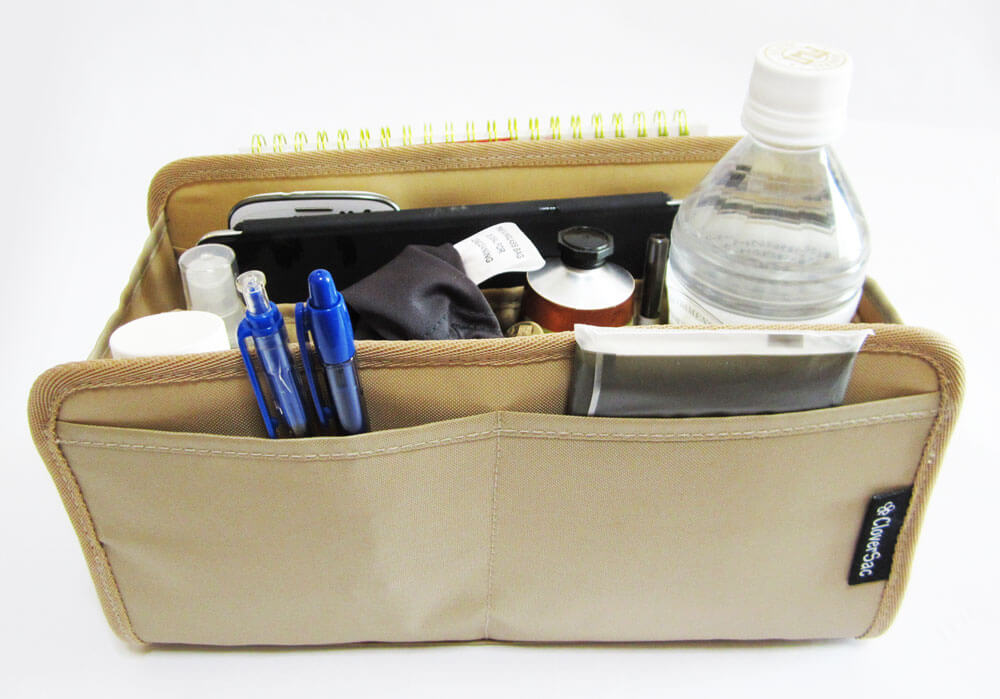 Top View of Emma 28 Red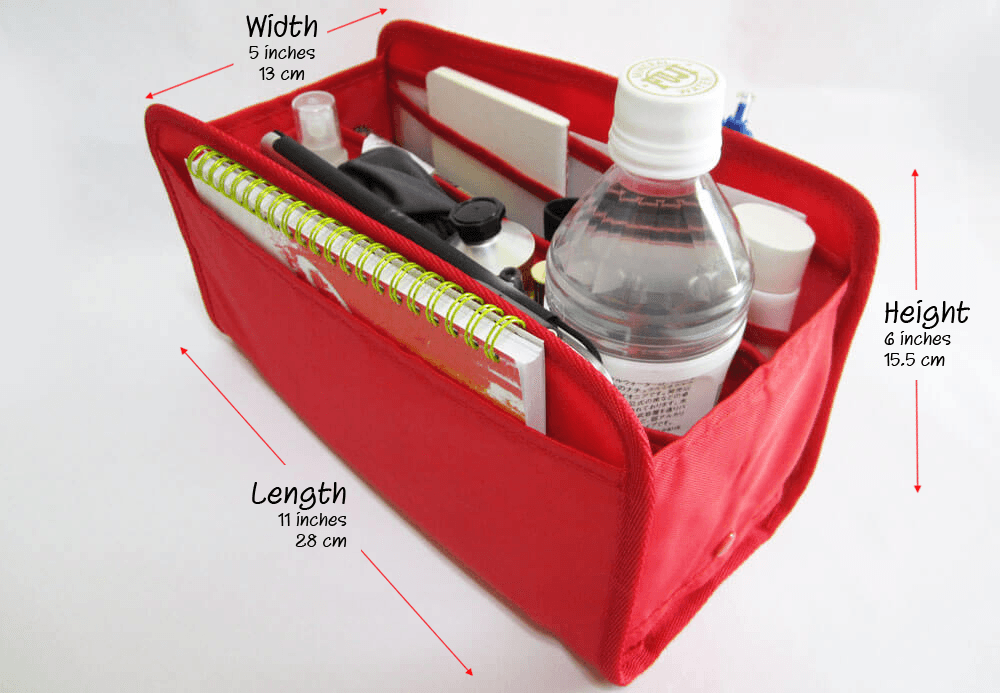 Purse Organizer Inserts by CloverSac are available in four sizes:
Grand 35 (Extra Large) – 13.5"L x 7"H x 5.8"W (34.5 cm x 18 cm x 14.5 cm)
Emma 28 (Most Popular Size) – 11"L x 6"H x 5"W (or 28.5 cm x 15.5 cm x 13 cm)
Emma 25 – 9.6"L x 5.9"H x 4.7"W (24.5 cm x 15 cm x 12 cm)
Emma 22 – 9"L x 5.5"H x 4.5"W (22 cm x 14 cm x 11.5 cm)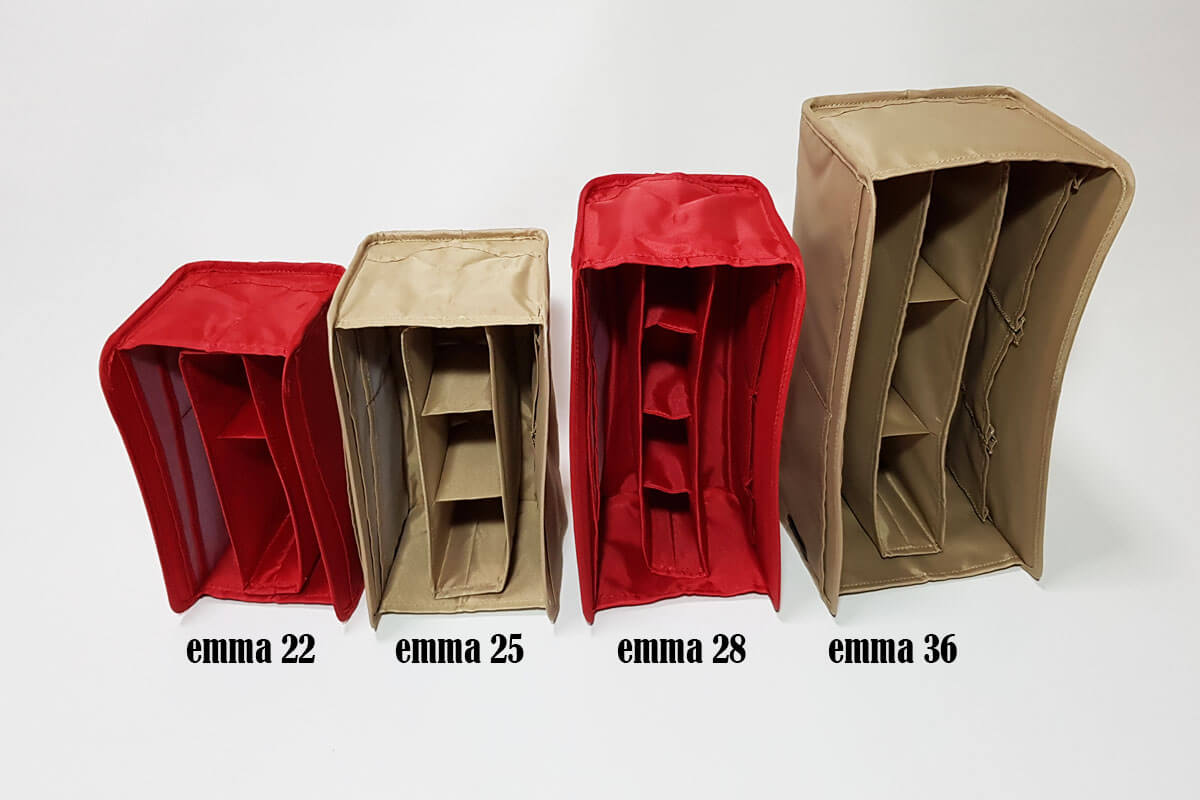 Lightweight, Structured and Flexible design
Following are comments made by our clients after switching to our purse organizer inserts.

…  I decided to order a less expensive bag insert and I absolutely adore it. Most importantly, it doesn't add much weight to my already pretty heavy B35 …

…  I use it on my b 30 too, the Emma 28. Love it to pieces!!!!! High recommend it for the light weight and practicality. ;-).
We keep our purse organizer insert lightweight yet structured with the use of structure cards. The purpose of these structure cards help to firm up the walls of the purse organizer insert to help maintain its "boxy" shape.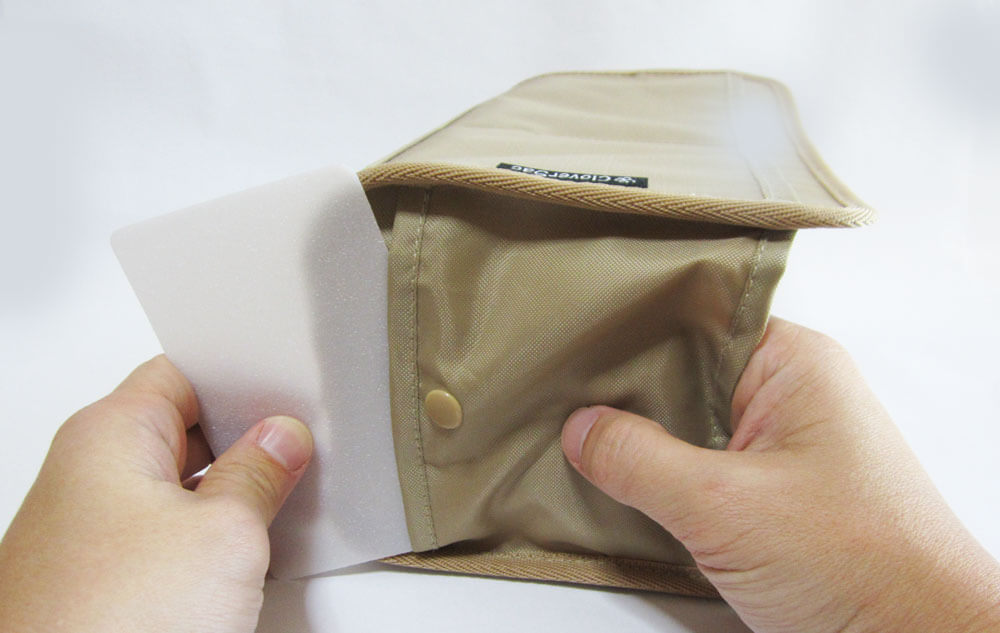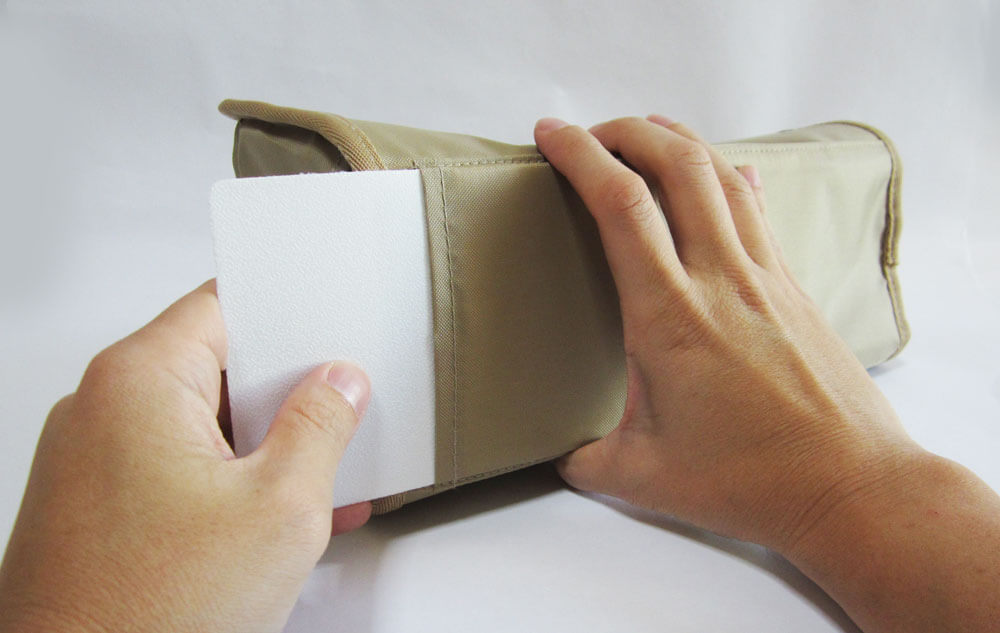 This unique design helps to prevent your handbag from sagging at the bottom.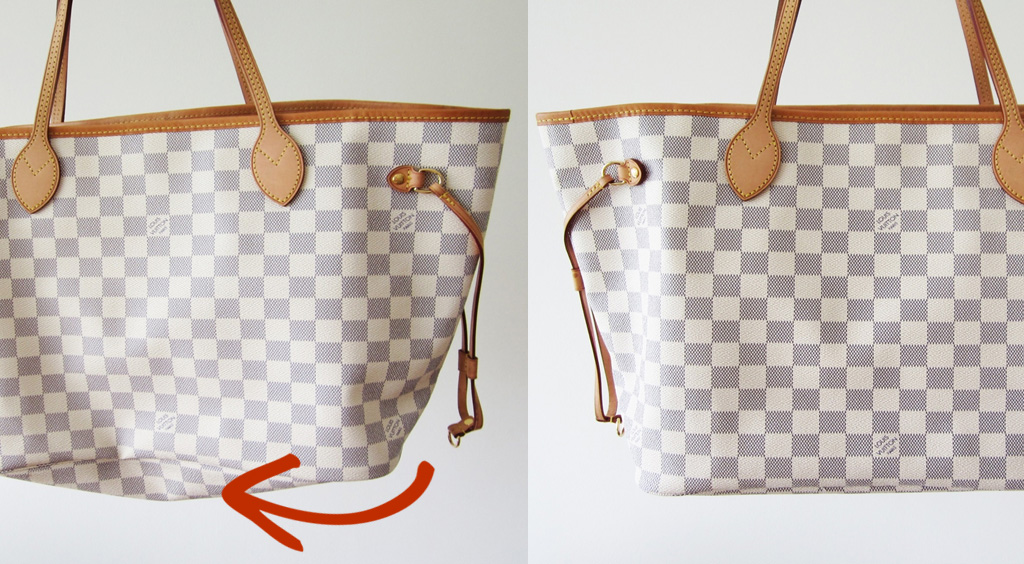 Its flexible design also allow you to remove the middle compartment pockets.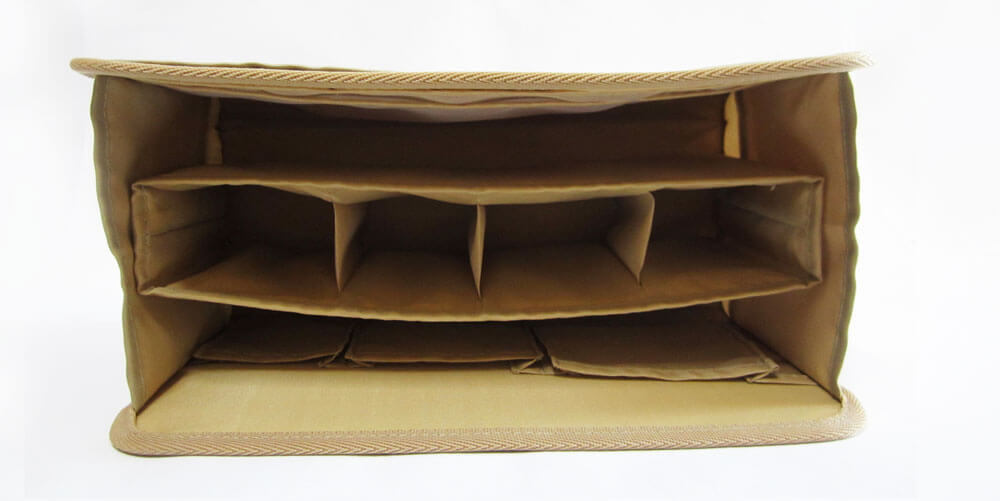 Just unbutton the side buttons on the side walls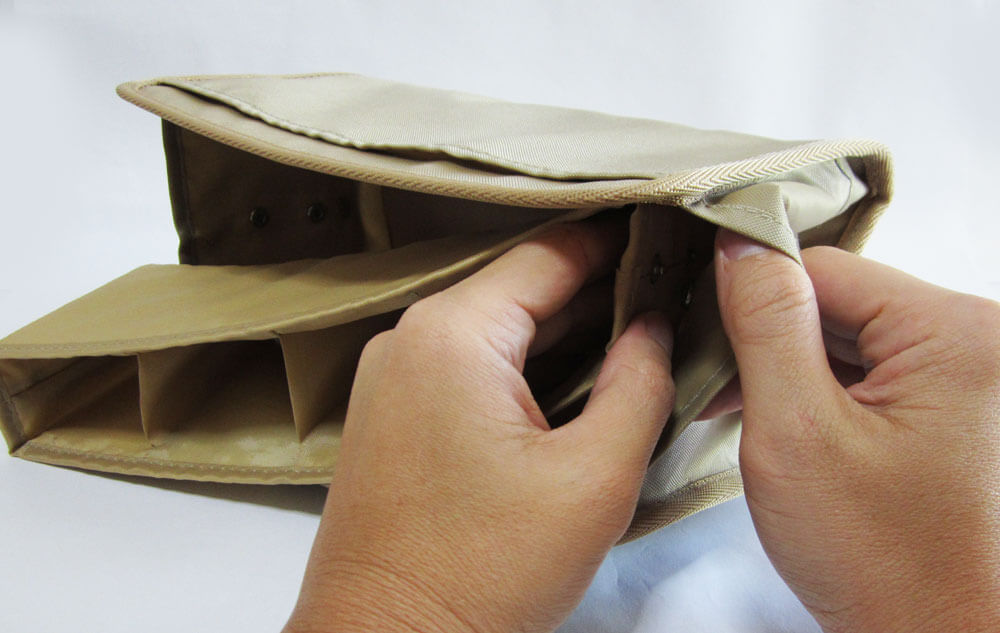 Creating more space for the purse organizer insert when needed.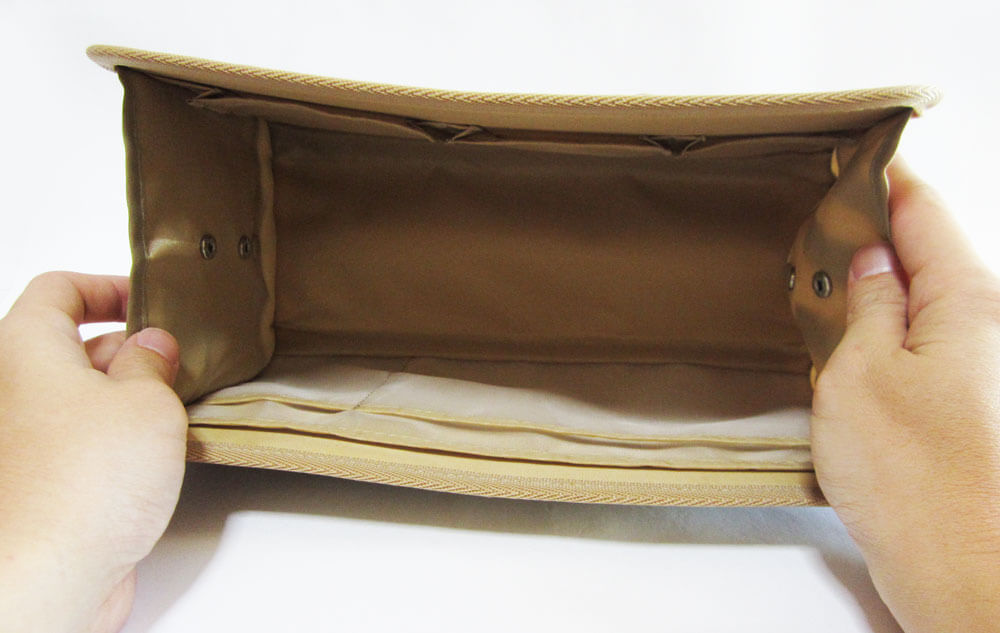 Purse organizer protects your bag from pen stain, dust and dirt. The best part about purse organizers by Cloversac is it is 100% washable.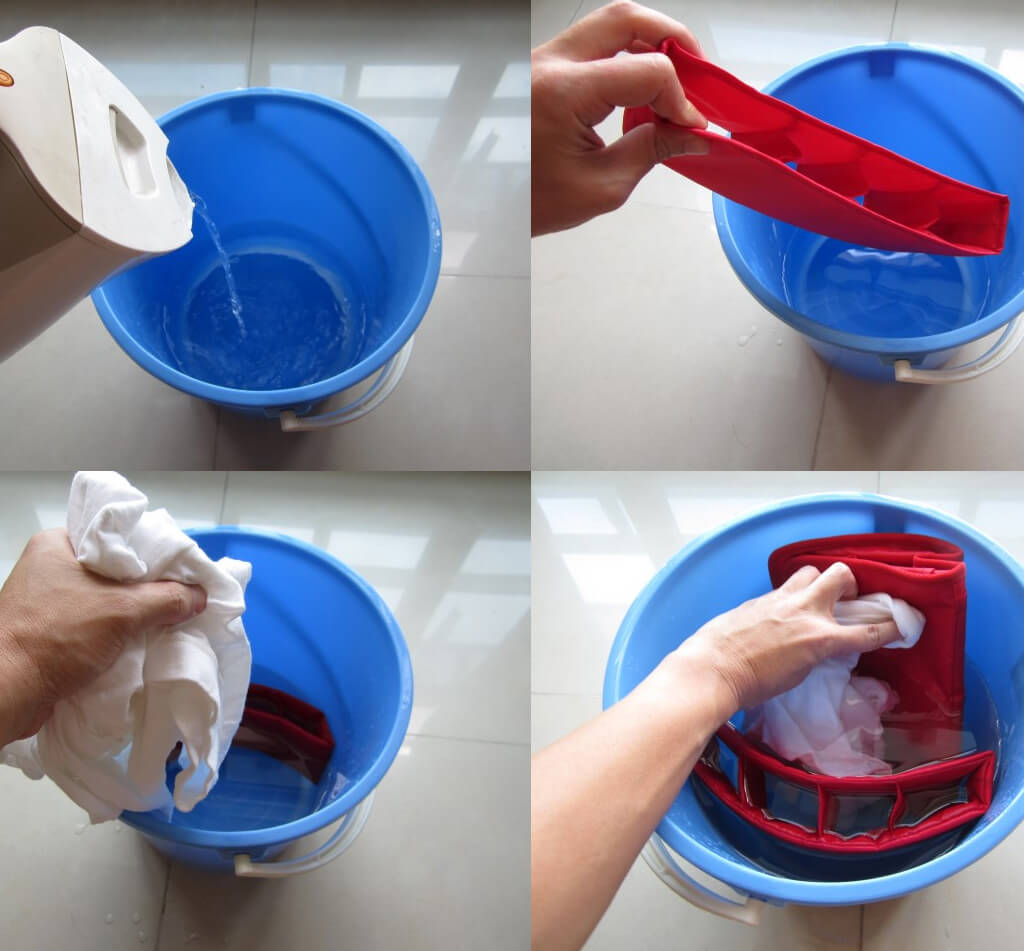 Our Purse Organizer inserts have been fitted into various purses and handbags from Hermes, Mulberry, Celine, Louis Vuitton, Prada, Coach, Longchamp and many more.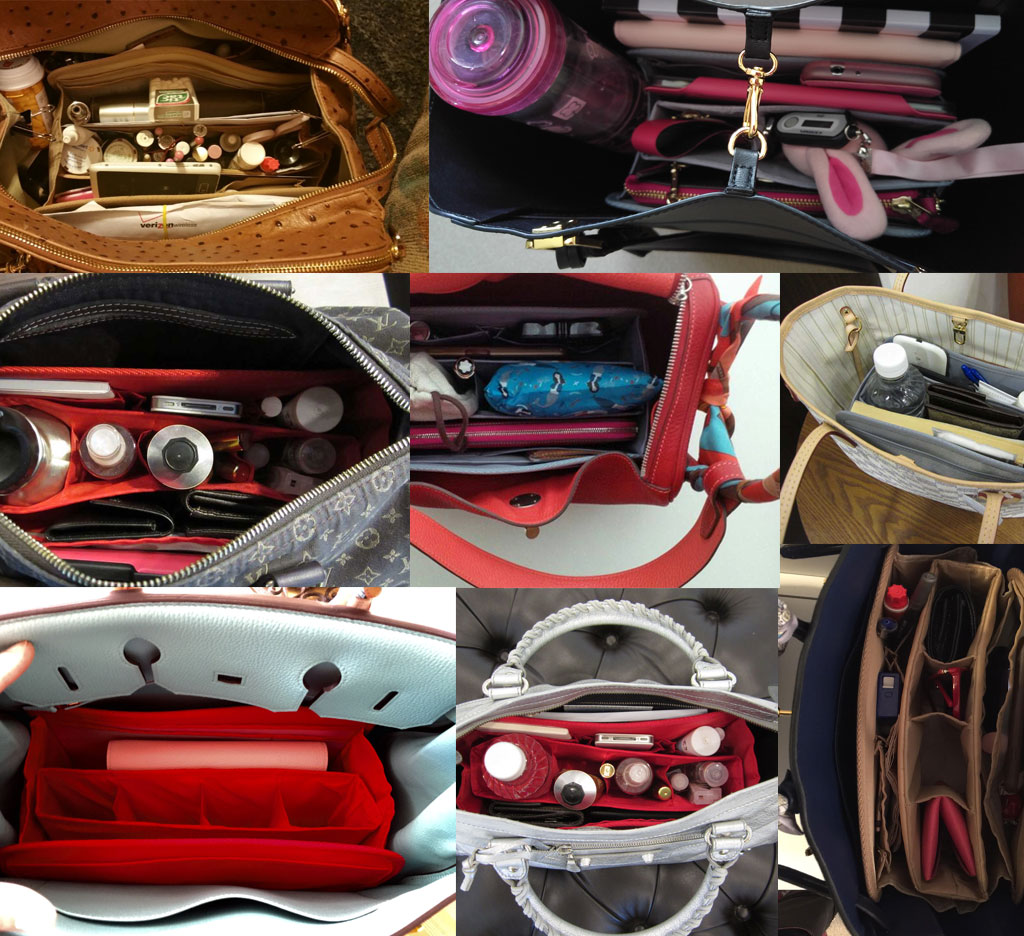 The best way to find out if the purse organizer insert fit into your handbag is to measure the interior of your handbag and make sure that the internal dimensions of the purse is not smaller than the dimensions of the purse organizer. It is also important to note that we don't custom-made our organizers to fit a certain handbag.
We highly recommend you view the fitting gallery below which include pictures send by our customers on how our purse organizer inserts look like when fitted into popular handbags such as Louis Vuitton Neverfull PM, MM, GM and Speedy 30, Hermes Birkin and Lindy, Celine Micro, Mini, Phantom and Trapeze, Longchamp and many more.
If you are still unsure if it is going to fit your purse, just email us at contact@cloversac.com and we shall revert to you within 24 hours.
Click Here to view fitting photos of how Purse Organizer Inserts looks like when fitted into different handbags
Detail Specifications of Grand 35 (Extra Large)
Dimensions : 13.5"L x 7"H x 5.8"W (34.5 cm x 18 cm x 14.5 cm)
Weight: 230 g
Number of internal side pockets: 6
Number of external pockets: 2
Colour: Red/Beige
Detail Specifications of Emma 28
Dimensions : 11"L x 6"H x 5"W (28 cm x 15 cm x 11.5 cm)
Weight without centre compartment, side and base structure cards : 150g
Weight including centre compartment, side and base structure cards: 250 g
Number of internal side pockets: 6
Number of slots from middle compartment : 4
Number of external pockets: 3
Colour: Red/Beige/Black
Detail Specifications of Emma 25
Dimensions :  9.6"L x 5.9"H x 4.7"W (24.5 cm x 15 cm x 12 cm)
Number of internal side pockets: 6
Number of slots from middle compartment : 3
Number of external pockets: 2
Colour: Red/Beige
Detail Specifications of Emma 22
Dimensions : 9"L x 5.5"H x 4.5"W (22 cm x 14 cm x 11.5 cm)
Number of internal side pockets: 5
Number of external pockets: 2
Number of slots from middle compartment (Removable) : 2
Colour: Champagne