Please take note that it takes 3 working days for your order to be processed after the order has been placed. For example if you order on Monday, the earliest your parcel is dispatched to the post office is on Thursday or Friday. After your order has been shipped, the tracking number shall be emailed to you.
Click the following country that you are shipping to:
United States
Australia
Canada
Japan
France
Singapore
UK
Germany
Malaysia
To tracking your shipment, you need to find out the Tracking number of your item.
Where is my tracking number?
Following is where your tracking number and date of shipment is. To learn how to track, please go to the above country that you are shipping to.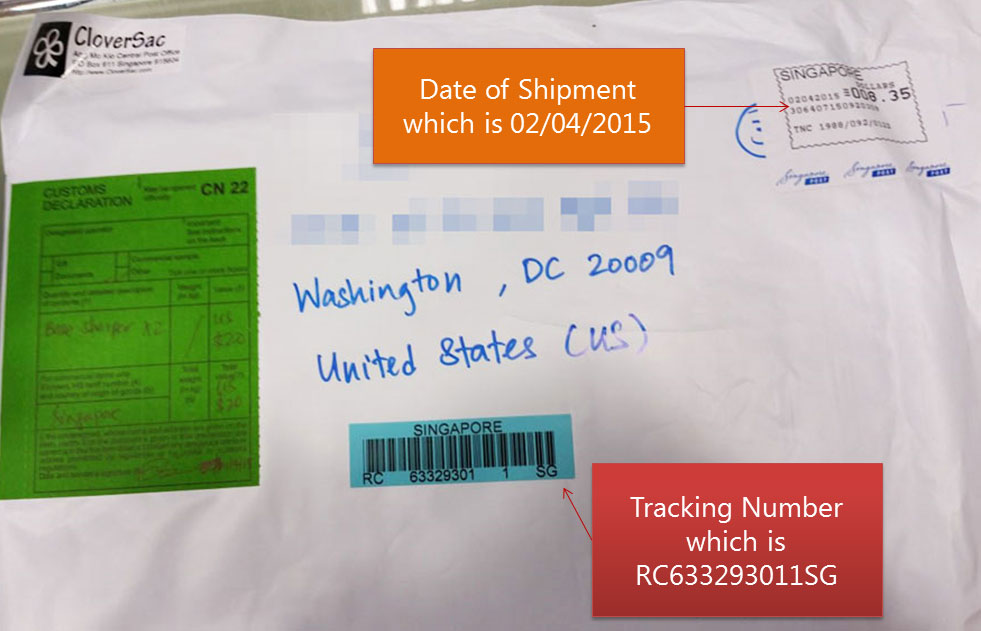 Tracking number shall be emailed to you after your item has been shipped. Items are normally shipped 2 to 3 working days after order has been placed. You need to login and view it under "My Orders". Tracking number should be something like RC32212233.
If you do not know your tracking number, Click Here to contact us on your tracking number
Step 1: Go to My Orders (on the left) and View details of the order you like to track
Step 2: Locate the tracking number which is something like RC32212233.
Step 3: Depending on the shipping country, please proceed to the postal service for each of the country below with the tracking number to check the status of the shipment