Did you know that the slightest rain or snow can damage your handbag? Just ask any purse cleaning professional and he will tell you that the most common stains seen on handbags and purses are water-based stains.  The reason is pretty simple, rainwater is not pure; it is harmful as it contain acid that may leave permanent mark and stains on your handbag. To avoid this rain stain, some has turned to using leather rain repellent spray however results can vary as some claimed that it may darken your handbag.
Alternatively, you can use a rain protector that comes along with every Hermes Birkin handbags.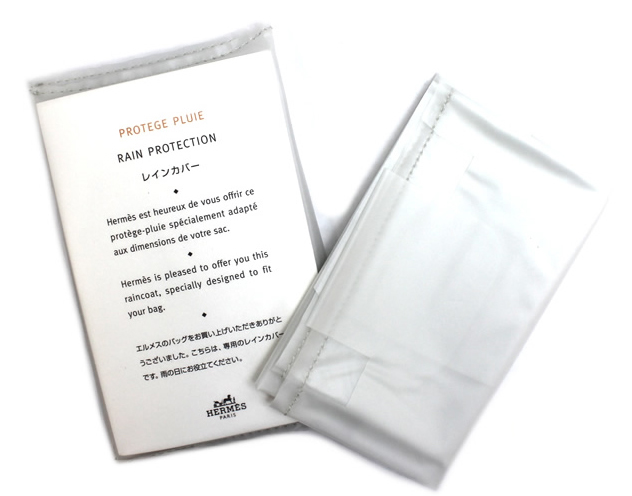 What if I don't own a Hermes Birkin and my purse does not come with a rain protector?
CloverSac is your answer to this rainy problem with our Purse Rain Cover.
Purse rain cover by CloverSac acts like a rain protector to prevent your purse from getting wet. More importantly, it is stylishly designed to make you look good on a rainy day. Following is how it looks like when used on a Louis Vuitton Neverfull MM.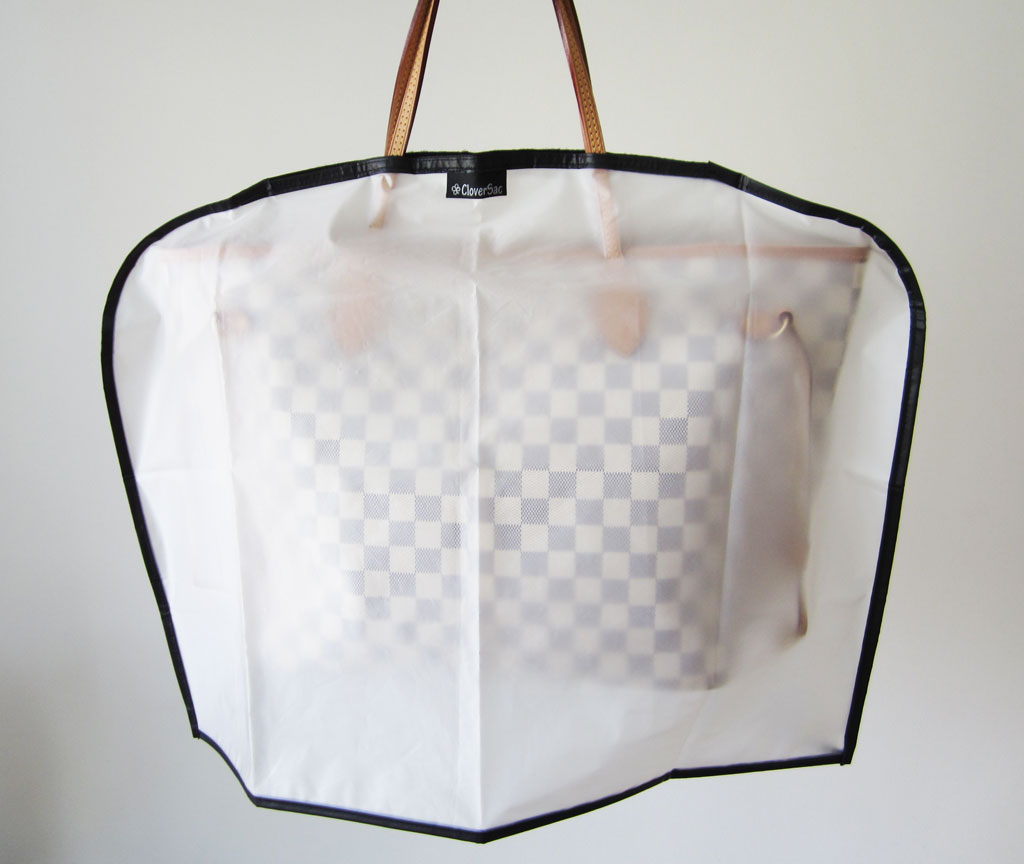 Here is how it looks like when used on a Longchamp Le Pliage Long Handle 1899 and Kate Spade Handbag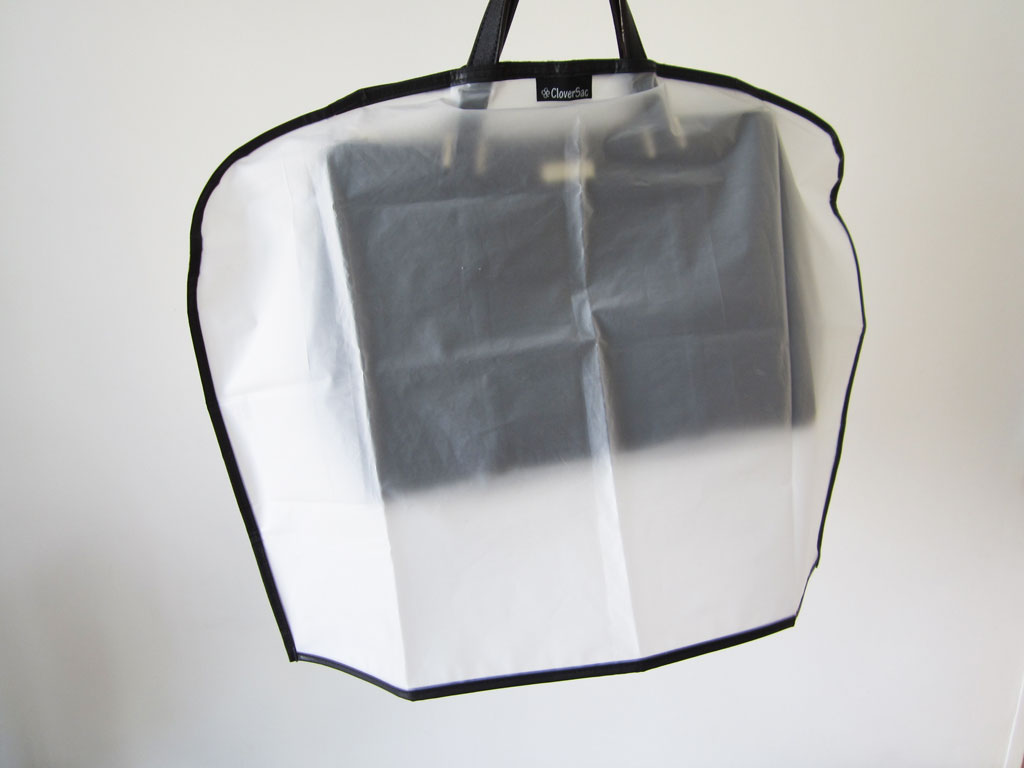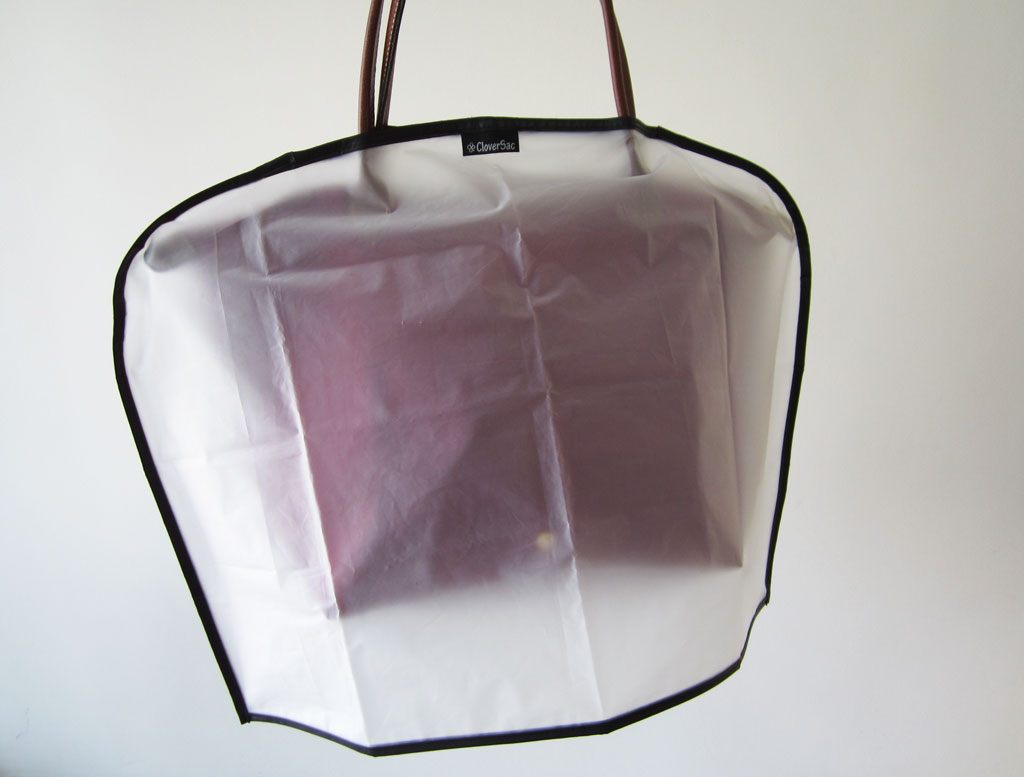 How do you fit Purse Rain Cover?
Fitting a CloverSac Purse Rain Cover is easy, all you need to do is to un-velcro the fastener on the top of the rain cover and Velcro it back to seal the top opening.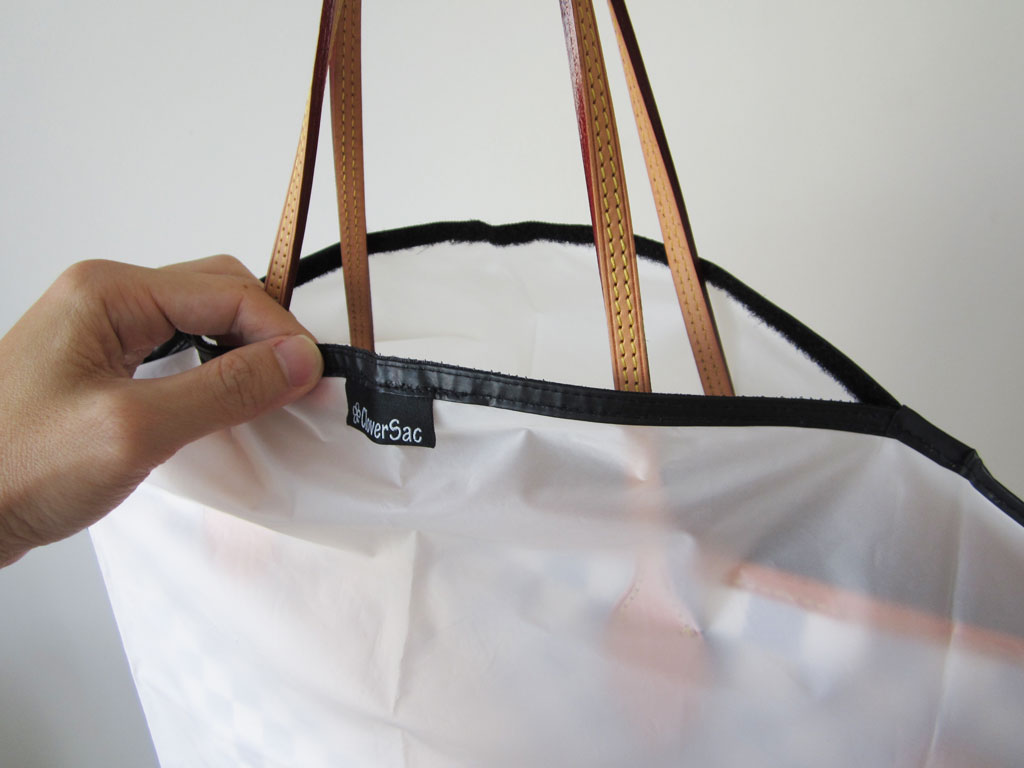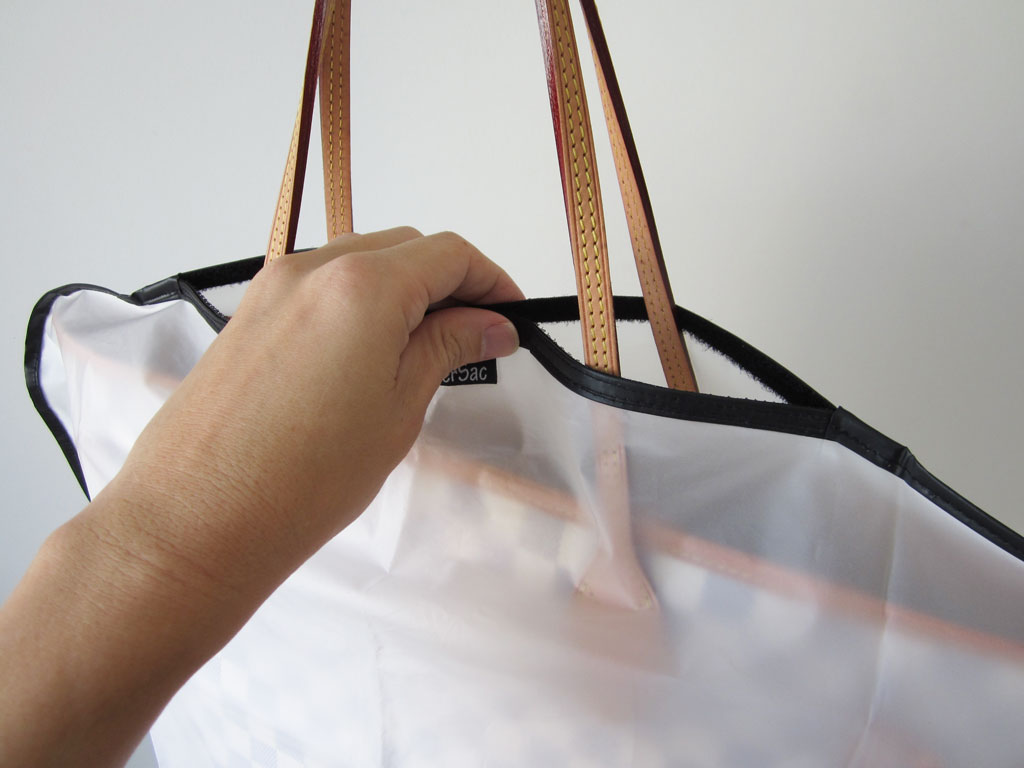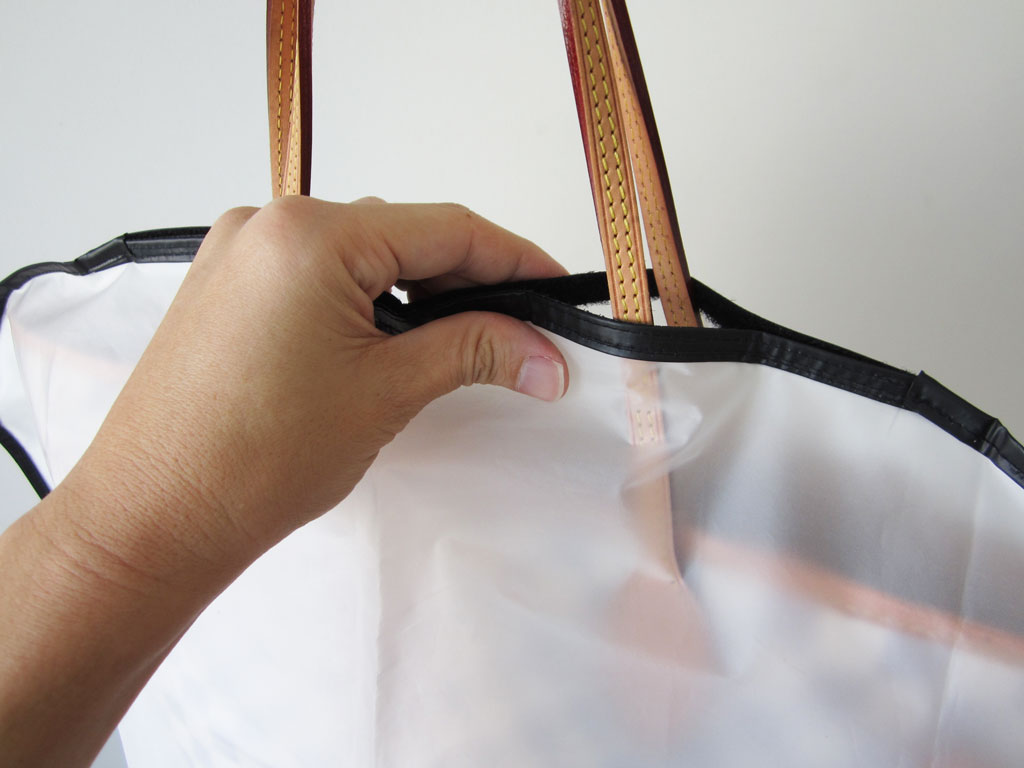 The material used to made is water resistance, common to those material used to make your umbrella and raincoat.
Where to store your drenched purse cover after use?
Struck with a wet purse rain cover?!
Not to worry as each Purse Rain Cover comes with 2 watertight double zipped lock bags to store the wet purse raincoat.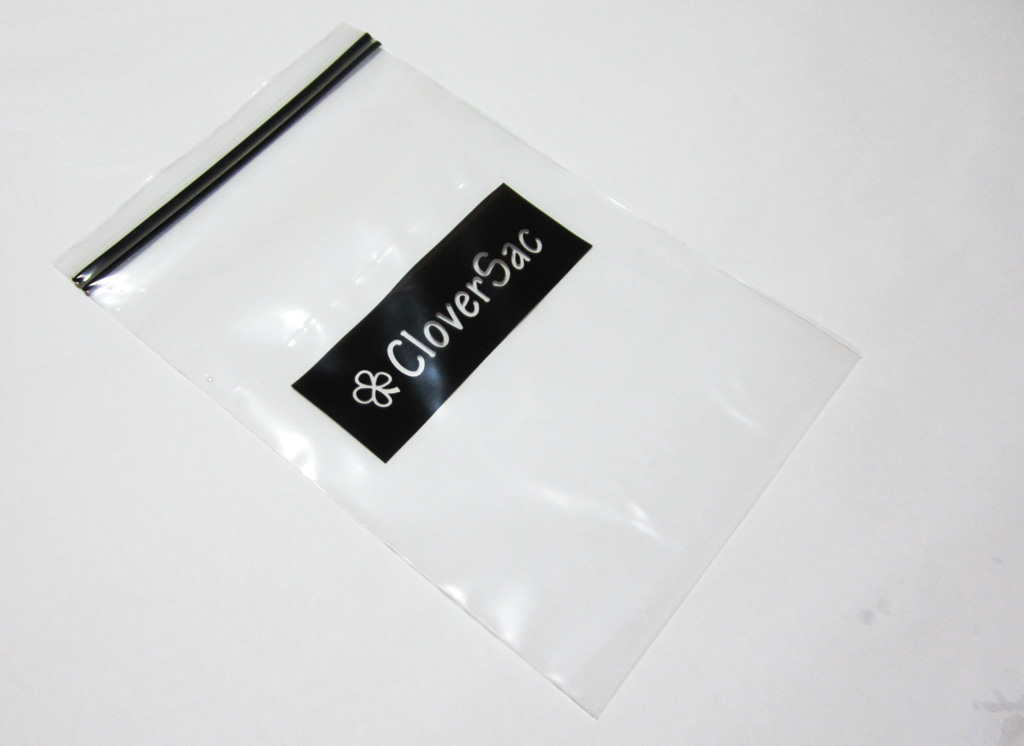 Your wet purse rain cover inside the watertight zip lock bag.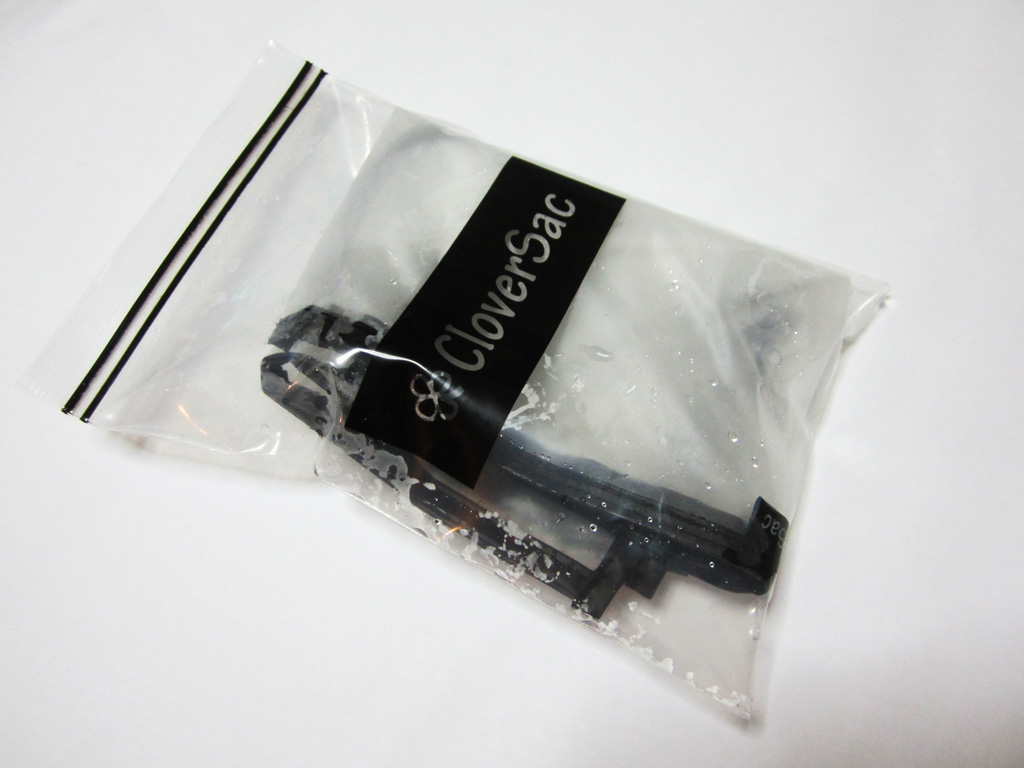 With this watertight double zip locked bag, you can store your drenched purse rain cover inside your handbag as well.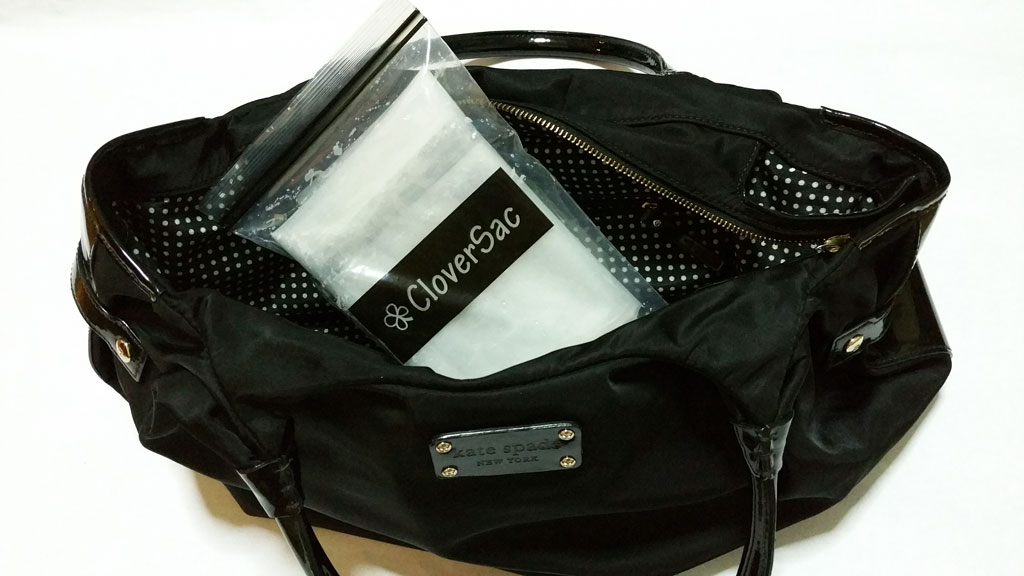 All zip locked bags provided by Cloversac are double locked to prevent water from seeping out. You can even use to store your rubber ducky.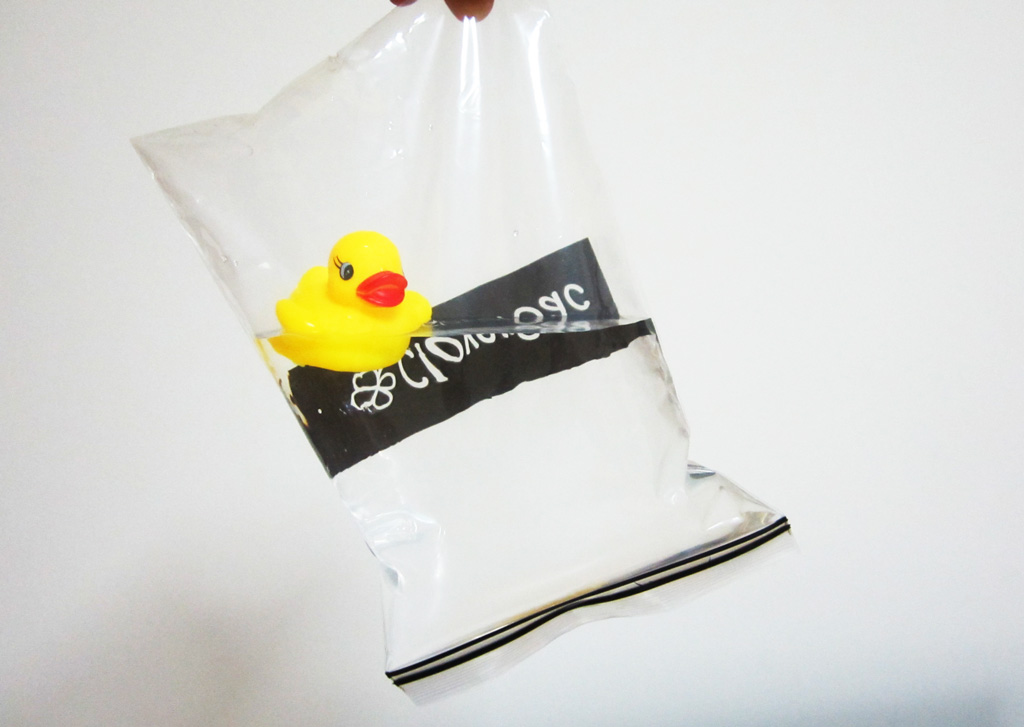 How do I know if this rain cover fit my purse?
CloverSac Purse rain cover is 60 cm in length and 45 cm in height. It should be able to fit into any mid-sized that is not longer than 35 cm in length. To be 100% just make sure the total length and width is not more than 100 cm.
For example a Louis Vuitton Speedy 30 is 30 x 21 x 17 cm ( length x height x width )
Total Length and Width = 30 x 2 + 17 x 2 = 94 cm
Since this less than 100 cm, it should fit fine.

Click Here to Shop for your Rain Cover